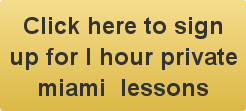 Free MOBILE GOLF LESSONS ON YOUR SMARTPHONE OR TABLET.

Our exclusive Drop and Chop learning method let's you hit golf shots like the pros - in your FIRST lesson.


 If  you are serious about wanting  to learn golf, don't give up. 

no one teaches frustrated golfers better than I do.

Get good, right NOW, and hit it as long as you possibly can.  

Let me show you how to play GOOD golf. THE EASY WAY.

                               Jim 786-205-1000

I know how you feel, once I was you, let me straighten you out. Golf is easy the way I teach it. Stop slicing NOW.

Its time to start having the fun you thought you'd have with golf. STOP THE NONSENSE, BREAK 100 OR GET PAST THE PLATEAU OF LEARNING YOU ARE  STUCK AT NOW.