Our exclusive Drop and Chop learning method let's you hit golf shots like the pros - in your FIRST lesson.

at a Drop and Chop Golf School.

Learn to Play Golf in a day at our One Day Golf School 

Learn to play golf in just one day.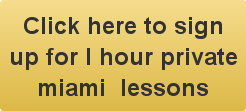 Free MOBILE GOLF LESSONS ON YOUR SMARTPHONE OR TABLET.



I can teach you how to still hit it with distance the easiest way possible, I'm a plus 70 senior myself and I understand your needs. Let me help you.

                              Jim 786-205-1000

    It's never to late to learn to play golf, start today.