Our exclusive Drop and Chop learning method let's you hit golf shots like the pros - in your FIRST lesson.

​Learn golf the EASY WAY

GOLF IS MORE LIKE DANCINGTHAN BASEBALL !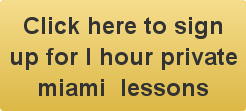 Free MOBILE GOLF LESSONS ON YOUR SMARTPHONE OR TABLET.



 If  you are serious about wanting  to learn golf, no one teaches women  better than I do. Golf is more like dancing than baseball. It's easy to do and learn with my help.

Get good,  right from  the start, and hit it as long as you possibly can.  Let me show you how to play winning golf. 

                               Jim 786-205-1000